The goal of Kanban for WordPress is versatility. Our hope is Kanban for WordPress will help anyone using WordPress to be more productive, get more done, make more money, and feel more organized.
The Kanban for WordPress plugin was born in November of 2015. Looking for Kanban software for a team he was working with, Corey looked to WordPress and didn't find anything. Read more here.
---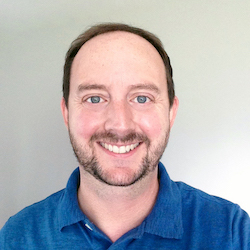 Hi, I'm Corey Maass, the creator of Kanban for WordPress. I've been building websites since 1996, and web app since 2003. In 2015 I decided to combine my love for apps with WordPress, and launched a couple apps built on WordPress, while looking for a good plugin opportunity. I'm a huge productivity and project management nerd, so Kanban was the perfect fit.
You can find me in person at some of the awesome Nashville WordPress meetups, and the annual WordCamp. I love our community, so please come say hi!