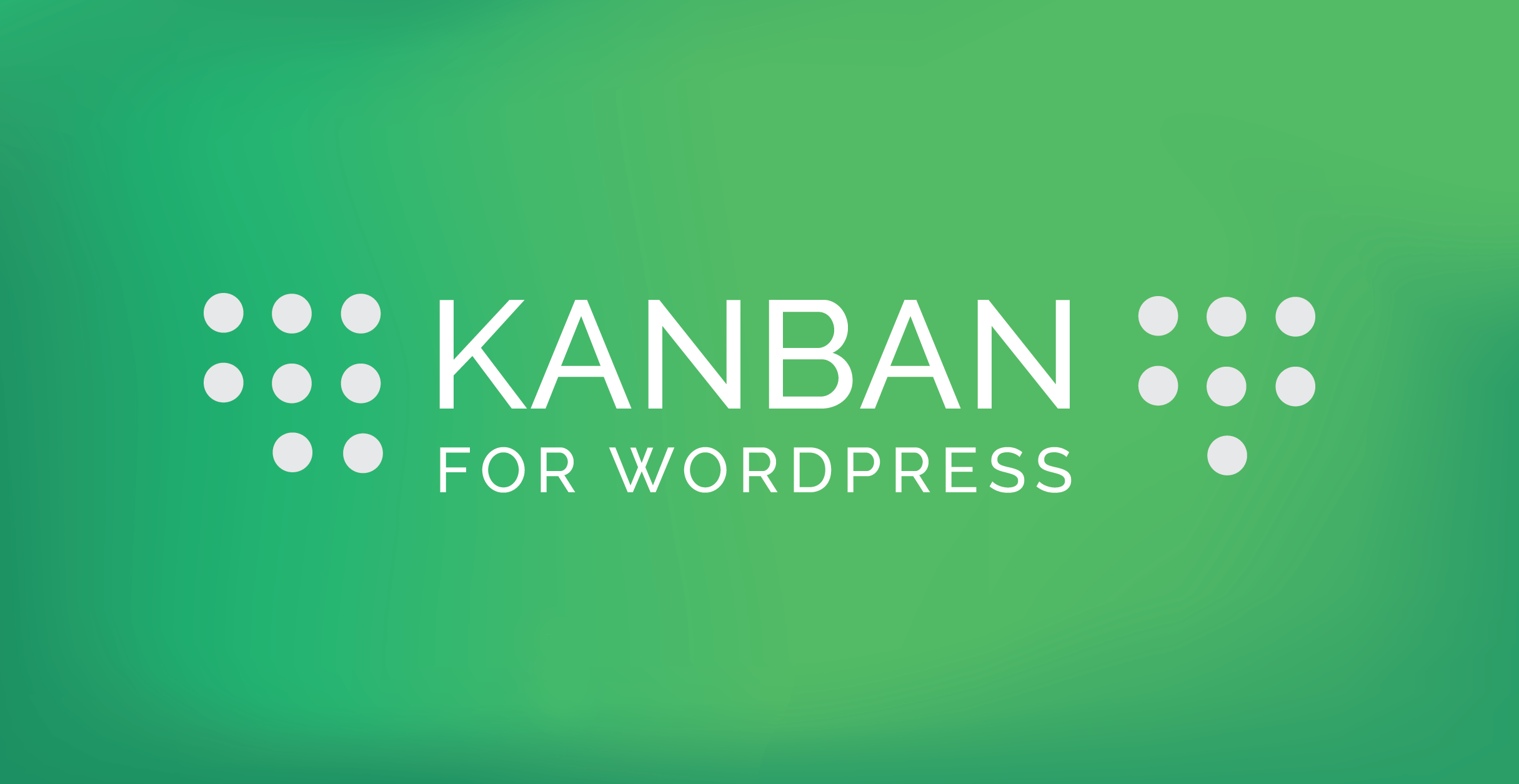 As of today, Kanban for WordPress is under new management! The teams behind Alpha Particle and Flowspoke have come together to take over Kanban for WordPress and take it through the rest of 2021 and beyond.
I first met Corey at WordCamp Nashville 2016 where he was speaking about his experiences having run Kanban for WordPress for a year at that point. Listening to his talk really got me interested in running a plugin business, but as I had a job at an agency at the time and wasn't looking for another side project, I just put that idea on the back burner. In the years after that, I'd run into Corey a couple more times at different WordCamps and we'd chat about how Kanban for WordPress was growing and changing into a sustainable plugin business.
Fast forward to late 2020 when we started revisiting the idea of acquiring a plugin business. I tweeted out that we were looking for a plugins that were for sale just to see what the market was looking like:
https://twitter.com/KKoppenhaver/status/1318224538887401472
It wasn't long before Corey reached out through the Post Status Slack club and said that he would potentially be interested in finding a new home for Kanban for WordPress. We started talking about what that would look like and a few months later, here we are. We're excited to be taking over a project that's helped thousands of people successfully manage their projects right inside of WordPress. We've also got some big plans to round out 2021:
Ship v3 – We're going to get to work ironing out the last of the bugs in the beta version and ship the long-awaited v3 of Kanban. It's been redesigned and rewritten from the ground up to make the interface faster and easier to use, while still being able to do all the things you've counted on Kanban for WordPress for over the years.
Tighter integration with WordPress – Because Kanban for WordPress is a WordPress-specific tool, we see lots of potential for integrating your board more closely with WordPress. Using Kanban as an editorial calendar? Soon you'll be able to link posts to cards and automatically have cards moved to the "Published" column when you publish your post! We've got this and more on the roadmap and headed your way soon.
Expanded 3rd-party integrations – No WordPress install is an island. We know that you rely on lots of different plugins to get your work done and we want Kanban to be able to be part of that process as well. We already have integrations for Gravity Forms and Ninja Forms but we're looking to add even more. Got an idea for a plugin that just needs a Kanban integration? Shoot me a note at keanan@kanbanwp.com and let me know!
As well as all these big new plans that we have, we're going to keep bringing you the same level of support that you've come to expect from Corey. He's been great as part of the transition process and he plans to continue helping us for the foreseeable future as we learn the product and niche inside and out. If you need to get in touch with him, email corey@kanbanwp.com.
We're excited to be able to bring the design talents of Flowspoke and the development experience of Alpha Particle together to work on Kanban for WordPress and continue to help you all manage your projects and work more effectively in the months and years to come.