By Christopher Hawkins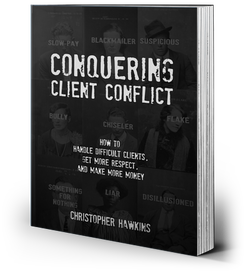 $29.99
Free!
For a limited time, if you purchase the Kanban add-on bundle, you will get a free copy of Conquering Client Conflict by Christopher Hawkins.
If you are a freelance/contractor who works with clients, or a client who works with freelancers, this book is for you. Learn to manage and define boundaries, expectations, resolve conflict, and much more.