Once you've purchased add-ons, you'll want to install them (obviously!).
Sign into https://KanbanWP.com, and click on "Subscriptions" under the "Account" menu on any page.

Here you'll see all of your current purchases, with corresponding licenses.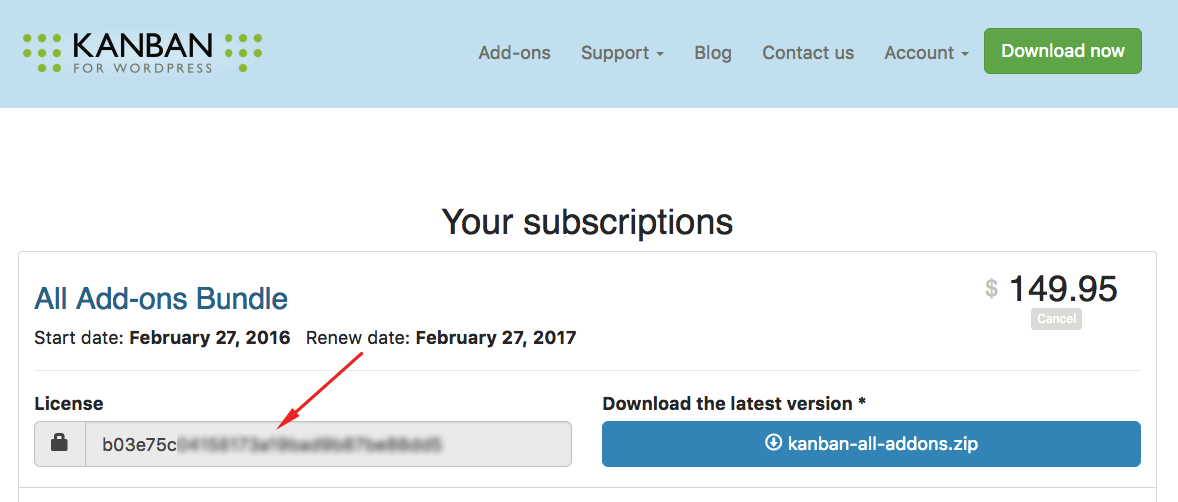 Download your add-ons. If you bought the bundle of all add-ons, unzip it first.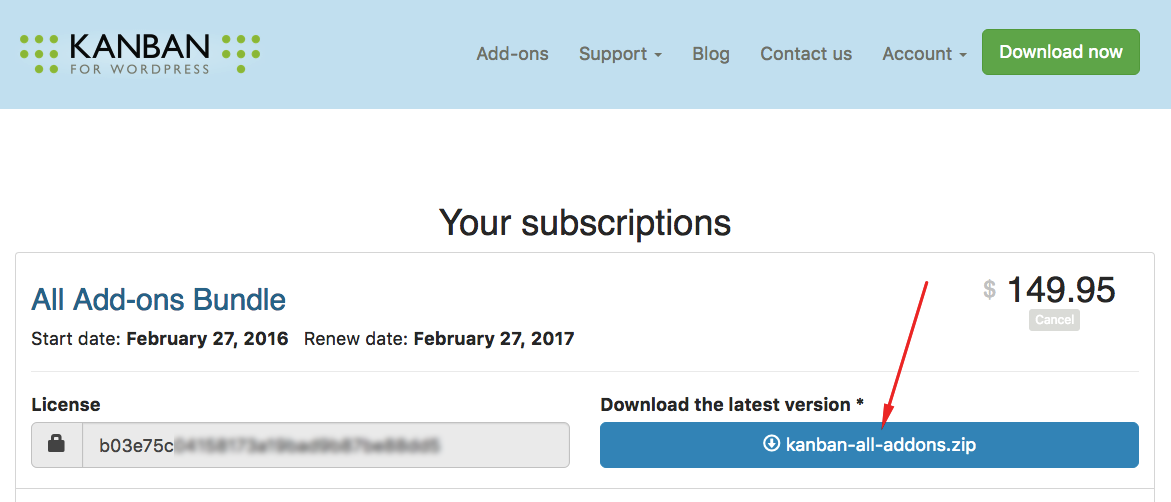 Install the add-ons like normal, using either FTP or the "upload" option in your site's plugin admin.

Once you activate any of your add-ons, a new "License" menu item will appear on the "Kanban" menu item in your WordPress admin.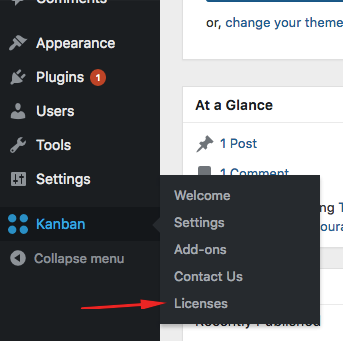 Go to the "Licenses" page, and you'll see inputs for adding your licenses.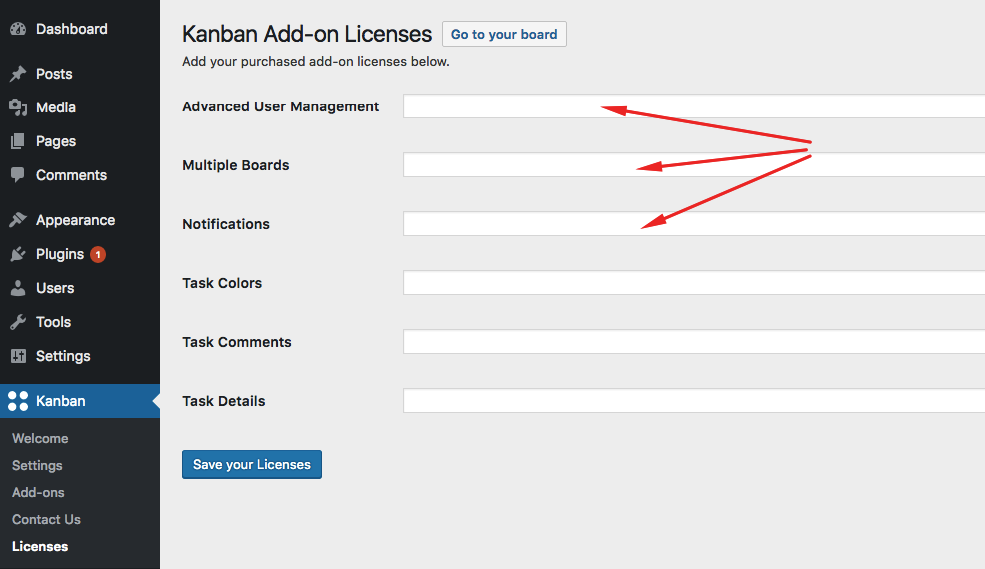 Copy your licenses from your "Account" page on https://KanbanWP.com into each input. If you bought the "All add-ons" bundle, your one license will work for all of the add-ons.